Your Visual Marketing Experts
DURHAMbiz is a licensed distributor of logo'd promotional products for the suppliers listed below.
Please feel free to peruse the product lines that we carry by clicking the links below. If you are interesed in any of the products or would like us to source a particular product for you please call us at 905-666-9884 or email promo@durhambiz.com for an estimate and a prompt reply.
Get 'em while they're HOT!
PROMO deals this month: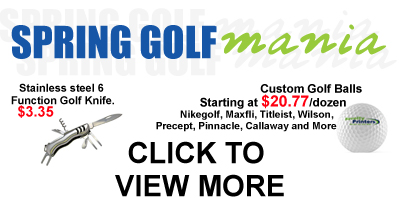 PLUS-Be sure to check out our selection from the
Officially lisenced PGA Tour Catalogue




Basic t-shirts, shorts, pants, tank tops, collared shirts, long sleeve shirts, sweatshirts, outerwear, men's apparel, women's apparel, kids apparel, babies apparel


Golf shirts, polo shirts, button shirts, long sleeve shirts, hoodies, sweatshirts, jackets, golf jackets, team jackets, men's apparel, women's apparel, youth apparel, outerwear, soft shell, fleece, knits, active wear, workwear, accessories


Leather jackets, winter outerwear, spring outerwear, golf shirts, woven shirts, team wear


T-shirts, polos, fleece, pants, shorts, long sleeves, jackets, accessories, bath robes, men's apparel, women's apparel, children's apparel, Alo, Nike, Bella
DURHAMbiz Main Promo Web backpacks, business cases, coolers, desktop accessories, drinkware, duffels, ecosmart, flashlights, games, health and wellness, housewares, journal books, keychains, keylights, carabiners, luggage, golf, memory, outdoor living, pens, safety and auto, stationary, technology, tools, lighters, totes, travel gifts, umbrellas, watches
DURHAMbiz Clearance Items - (A variety of promotional products at different price points)
backpacks, business cases, coolers, desktop accessories, drinkware, duffels, ecosmart, flashlights, games, health and wellness, housewares, journal books, keychains, keylights, carabiners, luggage, golf, memory, outdoor living, pens, safety and auto, stationary, technology, tools, lighters, totes, travel gifts, umbrellas, watches , writing instruments, pens pencils, high lighters, scheaffer, BIC select, sticky notes, magnets, mouse pads, notebooks, padfolios, bags, lighters, ecolutions
DURHAMbiz Bulletline Web -badge holders, bags, book lights, bottle openers, briefcases, laptop cases, calculators, carabiners, clocks, coolers, desktop, desktop accessories, drawstrings and backpacks, drinkware, duffels, fans, flashlights, headwear, highlighters, key rings, key tags, key-lights, lighting, pedometers, radios, sports bottles, stationery, tape measures, technology, tools, travel, health and beauty, umbrellas, writing instruments
AdnArt - arcylic tumbler, awards, caps, ceramic, gift sets, glassware, golf, ornaments, packaging, pewter world, stainless steel water bottles, travel mugs, wine accessories
Dezine Corp - mugs, coasters, coffee, bags, personal accessories
Jay-Line - awards, buttons, badges, bookmarks, car and travel, drinkware, first aid, fishing, golf, journals, keytags, magnets, notepads, office accessories, paper products, personal care, tree kits
Magnus Products - writing instruments, pens, pencils, high lighters, leather, awards
Wings of Canada - bar accessories, calculators, carabiners, cellphone chargers, clocks, computer accessories, designer metallic, environmentally friendly, golf, home and leisure, lapel pins, lighting, microfibre cloths, notepads, ornaments, packaging, pedometers, plaques, desk accessories, portfolios, radios, stainless steel drinkware, sunglasses clips, tape measurers, time pieces, wood products, travel accessories, writing instruments
Artech - magnets, stickers, signs, mousepads, rulers, plastic items, green paper products, clings,labels, decals, memo boards, guitar pics, hangers, key tags, mirrors, wallet tags, zipper pulls, thermometers, sticky notes
BagMakers - reusable shopping bags, pastic bags, gift bags, drawstring bag
Spector & Co -journals, pens luggage, clocks, notebooks, tablet covers, tape measures
Novelty Printers - golf balls, golf accessories, tees, hockey pucks, mini sticks, engraving
KNP Headwear - custom headwear
Busrel - bags, computer accessories, drinkware, electronics, golf accessories, green prodcuts, home and leisure, key holders, office accessories, tools and lighting, travel, writing instruments, youth articles (crayons)
Debco - around the home, auto, drinkware, backpacks, business, conference, coolers and lunch bags, office accessories, duffels, outdoor, stationery and pens, technology, eco, totes, travel, golf, umbrellas, wine, kitchen
ESP Promo - drinkware, bags, lifestyle, automotive & do-it-yourself, office accessories & technology, timepieces, gift sets, fisrt aid, umbrellas, holiday & festivals, tote bags, USB flash drives, euro design, direct imports, swiss force. PGA tour eco collection
High Caliber - Golf products, air fresheners, auto, badge holders, bottle openers, calculators, carabiners, dog collar and leashes, drinkware and accessories, eco friendly bags, executive office, flashlights, flash drives, fun and games, gift ideas, healthy living, key chains, lanyards, lens cleaners, lifestyle, light up, microfiber, mints, notebooks, neoprene, office, outdoor and sports, pedometers, safety, sunglasses, tech tools, tools, water bottles, writing instruments
IDee Pro - automobiles and motorcylces, buttons, calendars, cards, decals, golf, magnets, memo boards, mouse pads, note pads, pennants and flags, rulers
Keystone - water bottles, drinkware, fun items, bags, sports, office products, keytags, hand fans, calendars, tradeshow, flashlights, tools, househols items, health and wellness, travel, automotive, pet products
Leed's - awards, business cases, drinkware, flashlights, housewares. luggage and golf, pens-metal, stationery, totes, umbrellas, backpacks, coolers, duffels, games, journalbooks, memory, pens-plastic, technology, towels
MiPen - Metal and plastic pens, domed pens, banner pens, pencils, flashlights, key rings, gift sets, stickies, highlightersm eco writing instruments, journals, custom imports, packaging
Premium Plus - sticky note calendars, temprary tattoos, mouse pads, magnets, magnetic bookmarks, bookmarks, glow-in-the-dark stickers, waterpaint, light switch covers, tacky note strips, buttons, relfective stickers
Goldstar - calculators, calendars, econo, flashlights, holographic, keychains, light up pens, metal pens, pencils, special packaging, tools, miscellaneous
Promo Plastik - badges, bag clips, bandage dispenser, bank, card holders, crossed flags pin, custom-made products, first aid kit, flying saucer, hockey puck, hockey sticks, ice scrapers, key rings, letter openers, liscence plate frames, name badge, safety plug, slim usb flash drive, tokens, toothpaste squeezer
St Regis - gourmet prodcuts, opticak crystal, art glass, wall plaques, desk accessories, giftware, clocks, beverage wear, coffee mugs, awards, crystal products
Swissmar - kitchen tools( Peugot, Dalla Pizza, Swissmar, Borner, Wenger, Mastrad), entertaining (Metrokane, Swissmar), cookware(Mauviel), active outdoor
Tagmaster - blankets, writing insruments, technology, office, home, lifestyle, drinkware, sweets, tools, key tags
U-line - stretch wrap, paper products, shipping supplies, recloseable bags, pallet trucks, bubble mailers, trash liners
Foamworx - puzzles, hands & claws, hats, visors, balls, sponges, cushions, wavers, novelties, key tags, flip flops, toys, misc foam products

Copyright © DURHAMbiz Marketing Group 2010 - 2013
Serving GTA & Durham Region since 1999
(Whitby, Bowmanville, Brooklin, Oshawa, Port Perry, Clarington, Ajax, Pickering, Toronto, GTA)